Home

BEACON HILL CONCERT SERIES 

Dear Friends,
The Beacon Hill Concerts are a series of free classical and semi-classical concerts that take place in a newly-built music hall situated on a beautiful privately-owned property near Stroudsburg, Pennsylvania. The series aims at providing high-quality classical and semi-classical music to the Pocono region. Now in our eleventh season, with five concerts scheduled for summer and fall 2018, we are once again bringing outstanding musical artists to this area. Guests are welcome and can make inquiries and reservations by emailing the concert coordinator, Dan Crawford at dandcrawford@gmail.com, or calling Jean Stettler at 570-476-1308. 
Upcoming Beacon Hill Concerts:
Fall Concert: Saturday, October 27th, 4:00 p.m. VOCAL ENSEMBLE VOX LUMINIS, "THE BACH DYNASTY – 100 YEARS OF MOTETS"
Christmas Concert: Tuesday, December 11, 6:00 p.m. VOCAL/INSTRUMENTAL ENSEMBLE CORRESPONDANCES, CHARPENTIER, "PASTORALE DE NOEL,"
ENSEMBLE CORRESPONDANCES, "A Christmas Concert: Charpentier's Pastorale de Noel"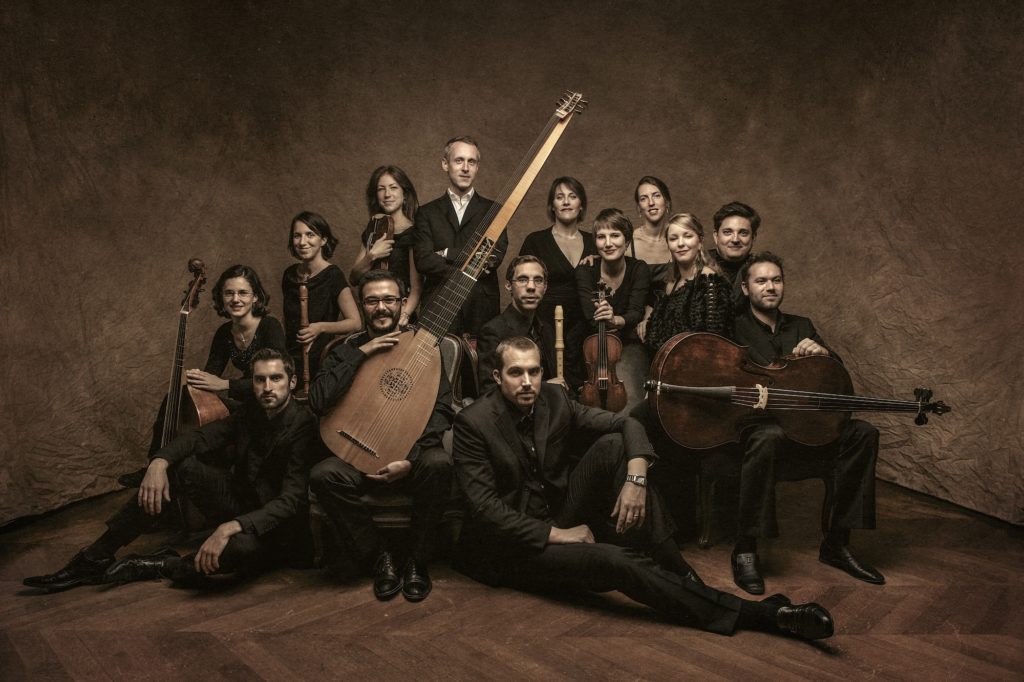 Tuesday, December 11, 6:00 p.m., we are very fortunate to have a new group with us, ENSEMBLE CORRESPONDANCES, with 8 singers and 8 instrumentalists, on tour from France, for a Christmas concert featuring Marc-Antoine Charpentier's "Pastorale de Noel" and his "Advent Antiphones," (a liturgy of seven petite motets sung on each day of the week before Christmas), telling the whole story of the nativity.
Correspondances was founded in 2009 by artistic director Sebastien Dauce and a group of musicians who met while studying at the National Conservatory of Lyon. The ensemble specializes in 17th century French sacred music and seeks to revive some of the masterpieces of this grand century of Louis XIV.
I first heard the group perform in Utrecht in 2016, when they did a breathtaking performance of Charpentier's "Mass for 4 choirs" with 43 musicians on the stage. Since then, I have enjoyed their concerts twice more—at the Boston Early Music Festival last summer, and again in Utrecht in 2017, performing with another large cast. They are now in the forefront of the European Early Music scene, with 10 CDs and many prestigious awards. Presently, I am enjoying their latest CD, "Perpetual Night," with star alto Lucile Richardot doing English ayres and songs. See and hear more at www.ensemblecorrespondances.com .
We are taking reservations for this concert beginning a month beforehand, on November 11. This beautiful Christmas music will be just what we all need to start Christmas in the right spirit. Mark your holiday calendar, and plan to attend this unique concert.
NOTE: To avoid possible bad weather, we will be holding this concert off-campus—at the nearby Grace Covenant Church on 523 Fawn Rd., E. Stroudsburg. The church has more seating, restrooms, and ample parking, and seems a more suitable setting in which to hear the Christmas story. I'll send more info about its location in my next email.