Home
BEACON HILL CONCERT SERIES

Dear Friends, 
The Beacon Hill Concerts are a series of classical and semi-classical concerts that take place in a recently-built music hall situated on a beautiful privately-owned property near Stroudsburg, Pennsylvania. The series aims at bringing high-quality vocal and instrumental groups to the Pocono region. Now in our fourteenth season, with four LIVE concerts scheduled for summer 2021 (listed below), we are once again bringing outstanding musical artists to this area. Guests are welcome and can make reservations starting one month prior to each concert date. (See Reservations for details.) There is no admission fee, but a suggested donation of $15 adults, $10 seniors, $5 students can be given at the door.  
Go to Directions for the best and accurate directions to our music hall. Our address is: 119 Barn Rd., E. Stroudsburg, PA, 18301. 
To be put on our emailing list, contact the Director, Dan Crawford, at dandcrawford@gmail.com . 
FALL CONCERT 2021
THE GESUALDO SIX, on tour from England 
SATURDAY, NOVEMBER 20, 2021, 4:00 p.m. (Indoor Concert)*  
(RESERVATIONS ARE REQUIRED FOR THIS CONCERT AND WILL BE ACCEPTED STARTING OCTOBER 20; LIMITED SEATING, MAKE YOUR RESERVATIONS EARLY!)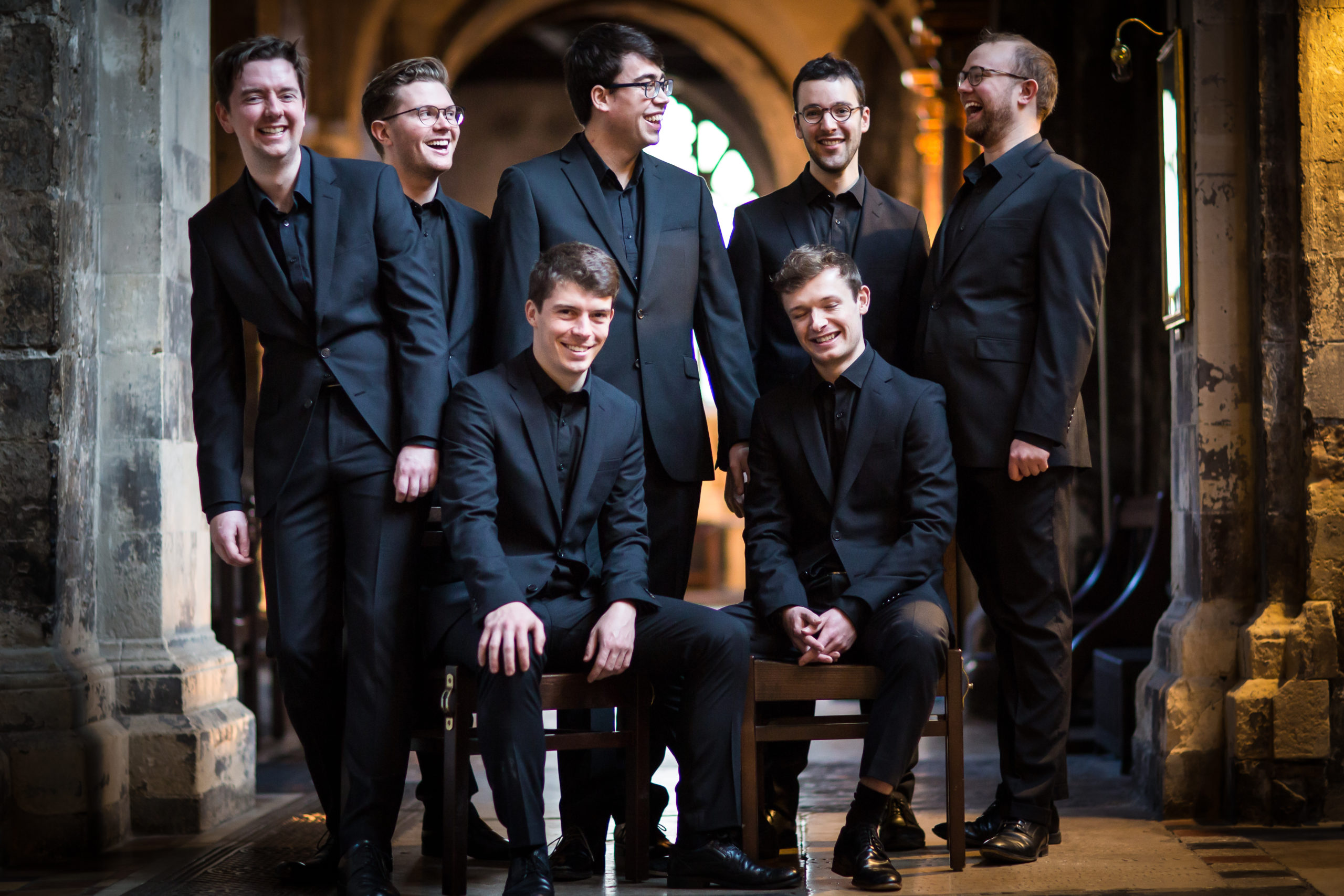 Founded in 2014, The Gesualdo Six is an a cappella vocal ensemble of six male singers originally formed at Trinity College, Cambridge, England. The group is making its first U.S. tour and its first appearance with Beacon Hill Concerts. While they have taken their name from the Italian composer Carlo Gesualdo, their repertoire is wide-ranging, from the motets and madrigals of the Elizabethan Age to modern and contemporary works.
Under the capable direction of Owain Park, the group has produced three recordings: "English Motets," "Christmas," and "Fading." One reviewer of their music wrote: "The quality of the singing—the blend and bass-anchored balance, the rounded, unforced tone, the control from solo voices—is exhilarating."
The Program they will present, titled "Fading," will take us to another realm. As the Program Notes describe it, "It is based on the ancient church service of Compline, which marked the end of the day, ushering in the darkness of the night, and evoking a contemplative atmosphere. Renaissance polyphony by Byrd, Mouton and Gombert that contains startling harmonic shifts and expressive word painting is juxtaposed with contemporary reflections by Joanna Marsh, Richard Rodney Bennett, and Estonian Veljo Tormis."
Make your request for Reservations by contacting Dan Crawford (dandcrawford@gmail.com) with the name(s) of the attendees. Requests for reservations, which will be accepted starting October 20, are official only when you receive confirmation. As usual, there is no fee for this concert, but a suggested donation ($15 adult, $10 senior, $5 student) can be given at the door.
*Masks are optional, but required when indoors if unvaccinated.
BEACON HILL CONCERTS, SUMMER 2021  
THOMAS MEGLIORANZA
American Songs from 100 Years Ago 
Saturday, July 10, 3:00 & 5:00 p.m. (Outdoor Concert)  
(Reservations for this concert accepted starting June 10)
Outstanding baritone Thomas Meglioranza will delight us with his enticing program AMERICAN SONGS FROM 100 YEARS AGO, selections from Charles Ives (Down East), Ruth Crawford Seeger (Five Songs, poetry by Carl Sandburg), and the beloved parlour music of Carrie Jacobs Bond (A Perfect Day, I Love You Truly), and more. These songs overflow with beauty, humor, and heartache, and have an appeal that is uniquely American. He is accompanied by pianist and active chamber musician Reiko Uchida.  
    Meglioranza has performed as soloist with major orchestras and chamber players throughout the U.S. and has gained a reputation for his high standard of performance in many genres from oratorio, song-cycles, and opera, to theater music and pops.  
    His wide-ranging repertoire includes works by Bach, Schubert, and Mozart, as well as Copland, Bernstein, Peter Maxwell Davies, John Harbison, and Milton Babbitt. He also regularly performs with the Mark Morris Dance Group. 
    Thomas is a graduate of Grinnell College and the Eastman School of Music. More information at www.meglioranza.com .   
TERRENCE WILSON, pianist  
Saturday, July 24, 3:00 & 5:00 p.m. (Indoor Concert)
(Reservations for this concert accepted starting June 24)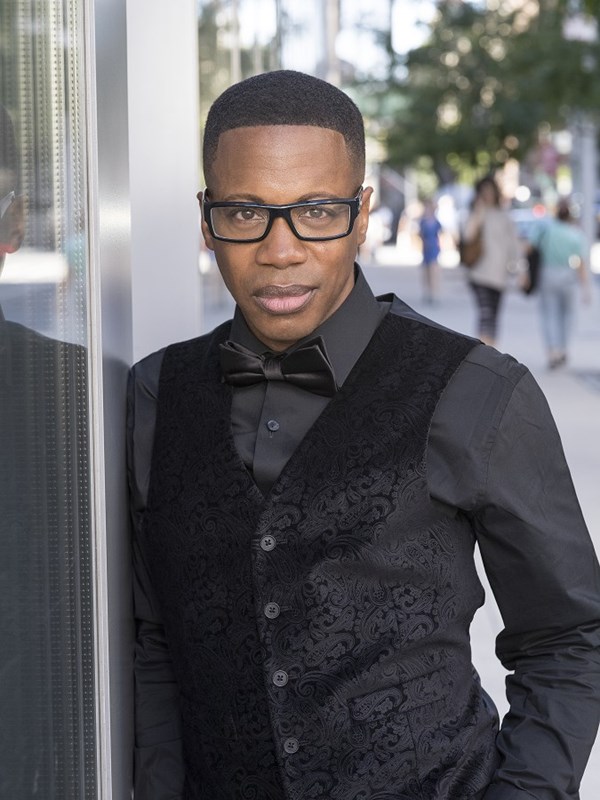 Terrence Wilson is a world-class pianist who has performed as soloist with leading symphony orchestras and chamber orchestras in the U.S. and abroad, as well as performing solo recitals in New York City (Lincoln Center), Washington DC (Kennedy Center), and many other venues. He has appeared in all the major U.S. Festivals including Tanglewood, Ravinia, Wolf Trap, and Caramoor.  
    In his debut performance with Beacon Hill Concerts, Wilson will favor us with an exciting mix of Bach (English Suite), early 20th century composer Samuel Coleridge-Taylor's arrangements of ˜Negro Spirituals,' an extra by jazz pianist Ahmad Jamal (My Flower), and more. 
    Terrence is a graduate of Juilliard School and on the faculty at Bard College Conservatory of Music. More at www.terrencewilsonpiano.com .  
VISION DUET: ARIEL HOROWITZ, violin, & BRITTON-RENE COLLINS, percussionist 
Genre-fication 
Saturday, August 14, 3:00 & 5:00 p.m. (Indoor Concert)  
(Reservations for this concert accepted starting July 14)  
Beacon Hill Concerts presents the two young artists of VISION DUET, Ariel Horowitz and Britton-Rene Collins, in the unique program GENRE-FICATION, described as an exploration of musical genres and sonic possibilities for violin and marimba. The program includes fascinating duo arrangements"works by Bach (Sonata for Violin and Keyboard), Piazzolla (History of Tango), and Sheridan Seyfried (Blues Train), as well as solo performances of Bach (Violin Partita no. 2 in D minor), and their own compositions.  
    A recent graduate of the Yale School of Music, Ariel Horowitz has performed with numerous symphony orchestras, and is the founder and Artistic Director of the Heartbeat Project music education initiative for Navajo youth. She currently teaches violin and chamber music at Mt. Holyoke College. More at www.arielhorowitz.com . 
    Britton-Rene Collins has dedicated her artistry to promoting the growth of modern percussion repertoire, and to bringing about a more inclusive community in which all musicians can thrive equally. She has recently completed her degree program in Percussion Performance at the University of Toronto Faculty of Music. More at www.brittonrene.com . 
ALKEMIE, Early Music Ensemble  
Florilegium: Plant Strains Across the English Channel 
Saturday, August 21, 3:00 & 5:00 p.m. (Indoor Concert)  
(Reservations for this concert accepted starting July 21)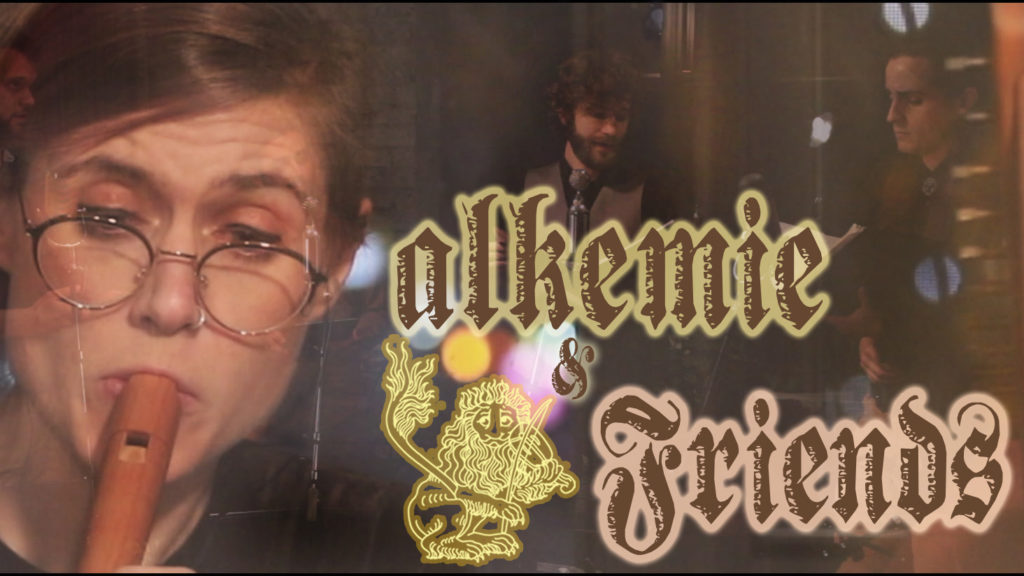 The Early Music ensemble, Alkemie, founded in 2013, returns to the Beacon Hill Concerts, but with a different composition of singers and players (called Alkemie & Friends), to perform a highly original program with a botanical theme: Florilegium: Plant Strains Across the English Channel. The stated mission of this group is to perform a series of informal, musically experimental, and multi-sensory concerts that explore collaborations with other adjacent musical fields. 
    Their concert with us will explore 16th century music from England, France, and the Low Countries, with songs by Wilbye, Holborne, Crequillon, Clemens non Papa, Bateson, Susato, and contemporary Ben Matus. 
    Grounded in historical performance practice, the six singers in this group (Tracy Cowart, Harrison Hintzsche, Jim Hopkins, Ben Matus, Sian Ricketts, and Corey Shotwell) are also proficient instrumentalists and will employ a bevy of instruments including lute, medieval harp, recorder, doucaine, dulcian (early bassoon), hummelchen (Renaissance bagpipes), and melodica. More at www.alkemie.org .